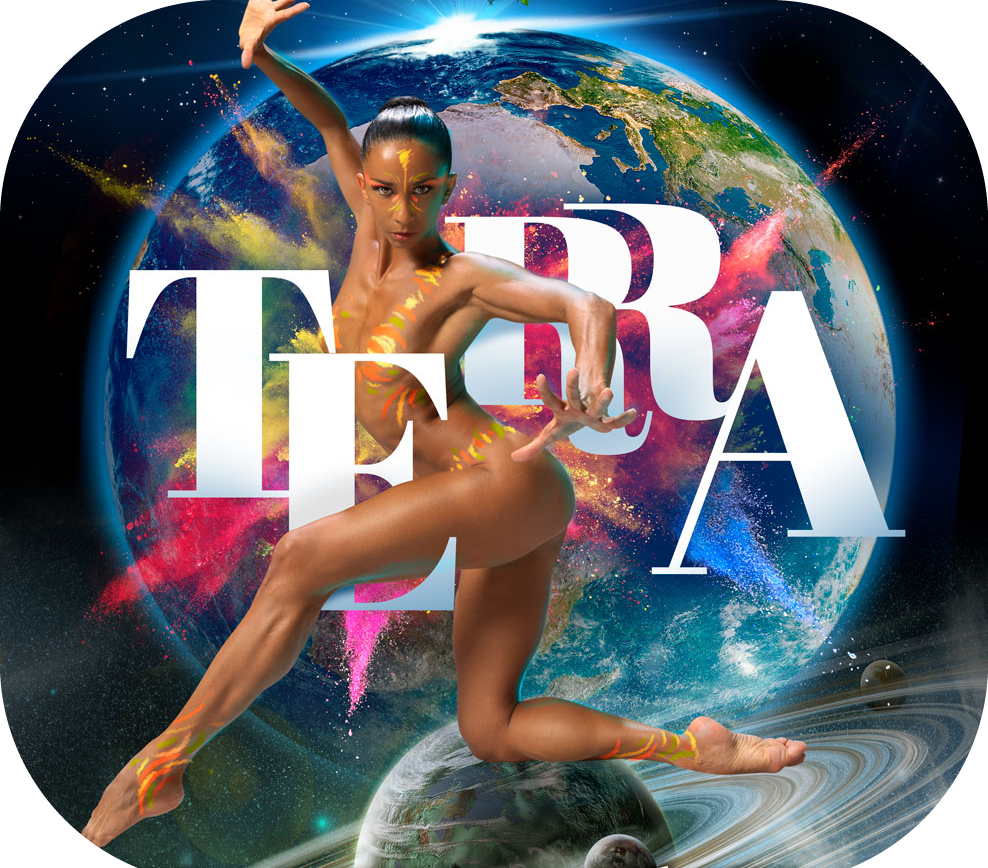 Benidorm Palace is THE place to go to when visiting the Costa Blanca.
Images of the Benidorm Palace can be seen in all the towns and villages on the Costa Blanca, with eye catching posters and images of the current show.
Every year the Benidorm Palace produces a new show for the season and this year the show is called "TERRA", the second show of four dedicated to the four elements of nature.

The Benidorm Palace show is produced by Moore Entertainment, with David Moore , at the helm. David has been working for the Benidorm Palace for many years with repeated success. Shows such as "DeLuxe", "Glamour", Surreal, Nostalgia, EFEX, Q, Alegrias & now this year's new production TERRA.

Enjoy dinner and watch the show in comfortable surroundings while appreciating the pleasure of live entertainment. Dinning before the show begins allows you to relax while listening to the fabulous orchestra New Bambu who year after year provide live quality interpretations of popular songs.
Open Tuesday, Thursday, Friday and Saturday: from 20:30, during the winter season and 21:00 during the summer season.
Show starts at 22:00 in the winter and at 22:15 in the summer.
To purchase your tickets click on the "Tickets Here" image at the top right hand side.