There is no translation available.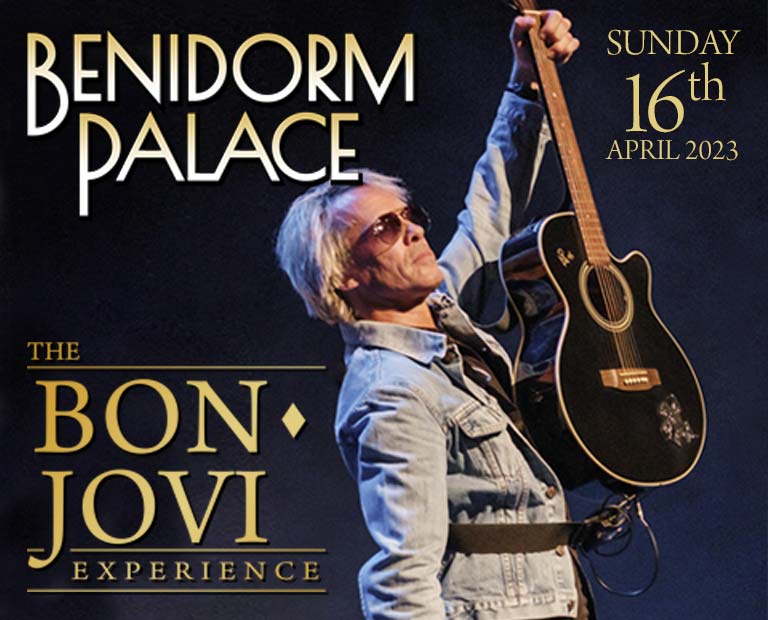 Sunday 16th April 2023 live at the Benidorm Palace, don't miss The Bon Jovi Experience.
Epic rock hits, that tell the story of our lives, from Bon Jovi's Glam Metal or Hair metal beginnings in the '80s with" Livin' On a Prayer" through to the hard rock of the '90s onwards.
Hits we all remember and listened to in our youth!
So if you are a rock and roll fan or just want to relieve that special time in your life, The Bon Jovi Experience is the tribute show for you.
To purchase your tickets click on the image above.