There is no translation available.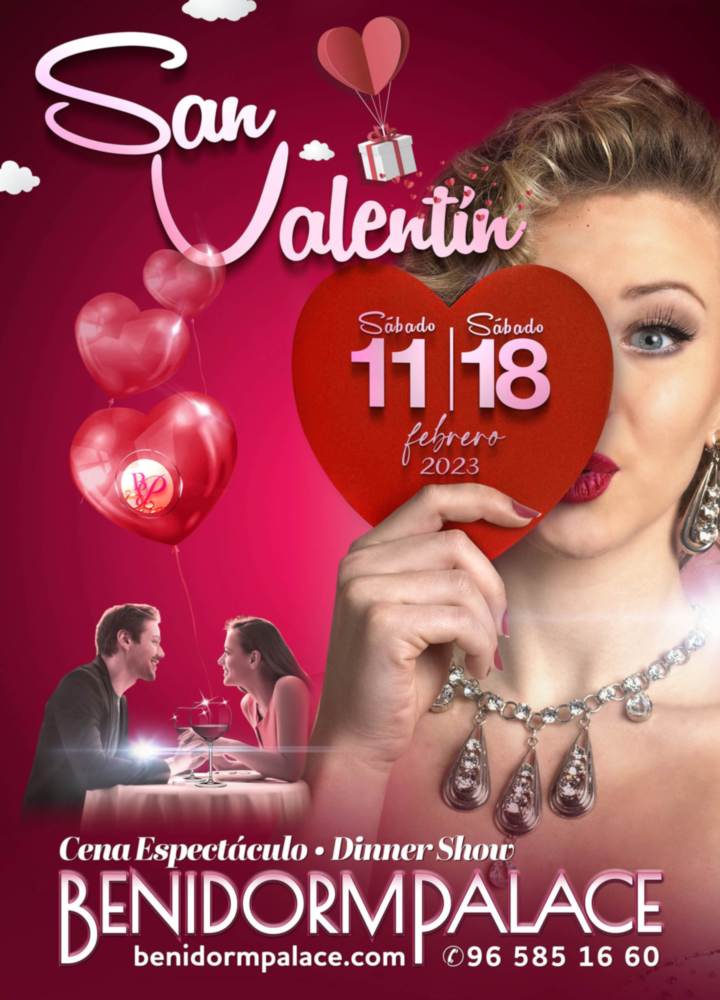 Celebrate this Valentine's day at the Benidorm Palace.
A wonderful gift to share with your loved one!
Choose from a succulent menu with a meat, fish, vegetarian or gluten free option, plus the current Benidorm Palace show or come along to watch the show.
Prices: Gala dinner & Show 68€ - Children's menu & show 30€ - Show without dinner 35€
To make your reservation for the 11th of February 2023 click here.
To make your reservation for the 18th of February 2023 click here