There is no translation available.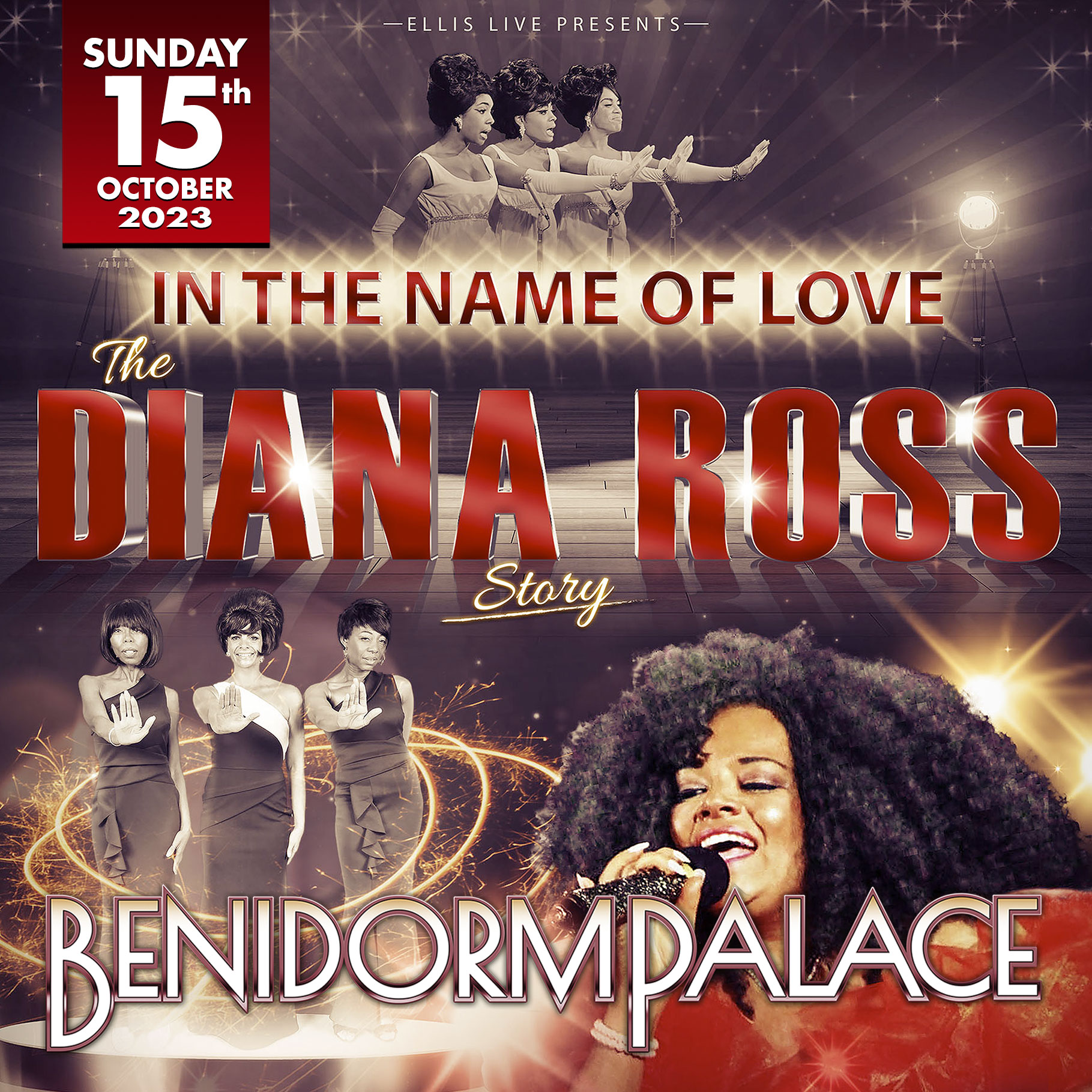 "In the name of Love - The Diana Ross Story live at the Benidorm Palace on Sunday 15th of October 2023.
The Legendary Diana Ross, is one of the few artists with 2 stars on the Hollywood walk of fame. One for her career with The Supremes and the other for her solo career.
This live tribute show, covers the music in chronological order from her days as a Supreme right through to her hugely successful solo career.
With over 100 million record sales during her career, you will be taken on a soulful R&B journey, to a hip-shaking disco inferno, all in one night.